BREAKING, Opera in One Act (2013)
Commissioned by the Washington National Opera. Premiere conducted by Anne Manson at The Kennedy Center, Washington DC, November, 2013.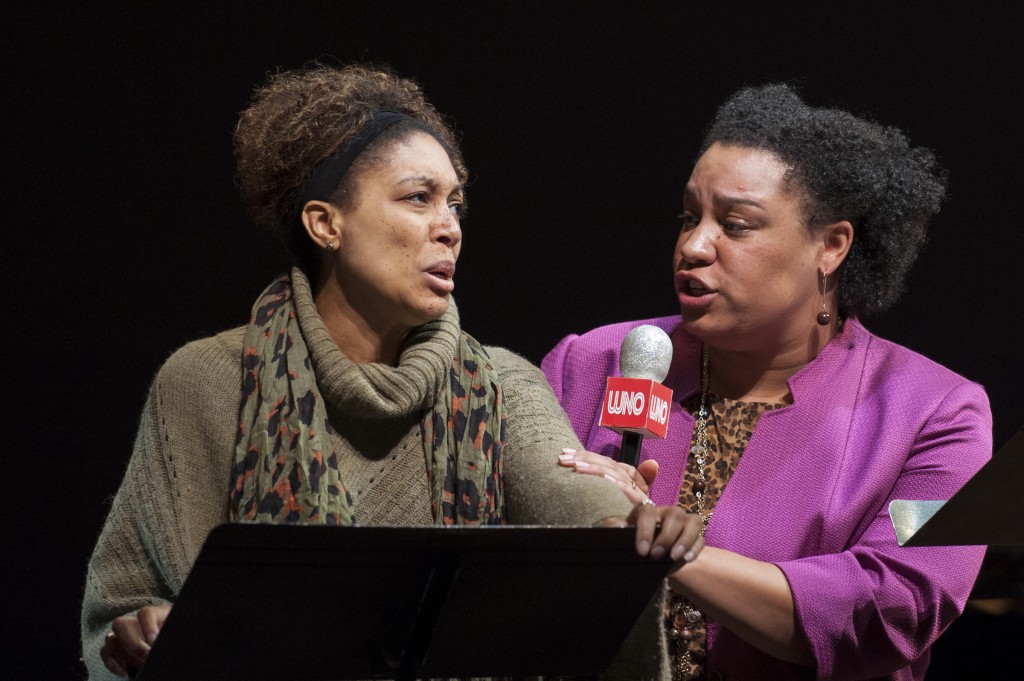 REVIEWS:
"Breaking" tells a story by Caroline V. McGraw about a typical contemporary American incident — a human tragedy that lures a TV reporter to the spot to ask a victim "How does it feel?" Michael Gilbertson's vivid, tightly woven music gives nods to Weill and Copland and contains some delectably subtle orchestration.
-Tim Smith, The Baltimore Sun
On Wednesday, "Breaking" was the most successful in capturing a meaningful and dramatic vignette…Gilbertson's music referenced a range of styles, from the newscast-y intro to lyrical horn work to the genuinely moving transition from chaos to keening sorrow at the moment the deaths are announced.
-Anne Midgette, The Washington Post
SUMMARY
Breaking explores the dark side of the 24-hour news cycle, and the dangerous line between journalism and entertainment. A young reporter, Johanna, finally gets her moment in the spotlight during a live hostage situation, but quickly discovers how harmful a constant stream of information can be.
Duration: 20 minutes
JOHANNA (Mezzo Soprano) 30, an on-air news reporter
SAM (Bass) 35, her segment producer
ZOE (Soprano) 18, a young woman caught up in a tragedy
DAVEY (Tenor) 30, Johanna's husband
Instrumentation: Flute, Clarinet, Horn, Perc, Piano, String Quartet
Contact Michael for music and more information.